Office Movers In Singapore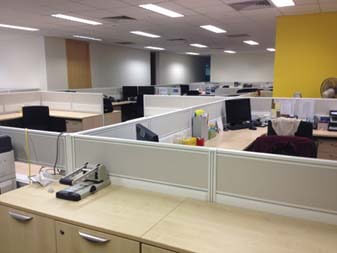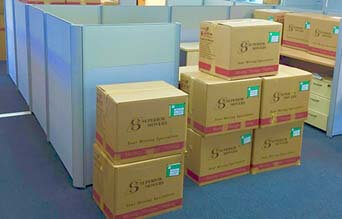 Businesses shift their office location due to business pressures of growth, consolidation or building upgrades. Superior Movers, one of the premium office movers are always ready to help with your office shift. Whether it's an internal transfer to a different floor, or a relocation of the entire infrastructure of office desks, funrniture, compactors, IT Networks, computers, filing cabinets and safes across Singapore to a new location, our team has the experienced to help you undertake the move in an expeditious manner. We are able to transport, in covered trucks, everything from your office or commercial premises to your new office location, all in the safest and quickest possible way. To ensure minimal disruption for your company business activities, our sales and project consultants will work with you closely for a trouble free move. Phone us at +65 6310 7085.
Efficient: Time is of the essence to any business. We complete the task of moving speedily in order to get your company operationally-ready again as fast as possible.
Professionalism: We have well organised and highly trained local movers in Singapore – more than 50 years experience in the Moving industry – we will treat each of your items with great care
Dedicated staff: Our team will keep you updated throughout, on the progress of your move, and will help to take the stress out of your office move by keeping the move to schedule.
Treating items with care: As a business operator ourselves, we understand how valuable your office equipment, furniture, computers and other resources are to your business, and will therefore give our utmost attention to its safe and secure arrival at your new location.

International
Migrating to another country or returning home can prove to be a massive task. Our team will help you undertake this task from the first stage of packing, to shipping, all the way till the final stage of delivering and unpacking at the desired destination. As other countries may have their own guidelines and restrictions to follow, we can advise and help act on your behalf accordingly.

Safe and secure: Your items are in good hands with our dependable and reliable team
Well-coordinated and organised move: Losses and delays are minimised as we plan our moves with great detail
Smooth transition: We aim for minimal disruptions to your life as we transit from one destination to the next
Ability to handle large volumes: Our transport capacity is more than sufficient to provide for all your belongings
Request for Quotation