Movers In Singapore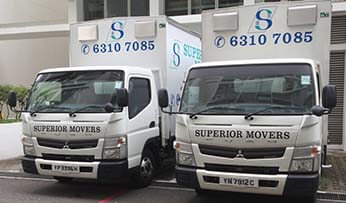 Superior Movers has been a recognized name in Singapore moving industry for over 15 years. We provide reliable, efficient and affordable Moving & Storage Solutions to residential, office, commercial and industrial sectors of the Singapore market.
Superior Movers is your one-stop solution for all your family home and office moves, relocation, disposal, removal, packing, transport and extra storage needs, providing highly trained local movers and fully covered trucks at the arranged time. We guarantee 100% customer satisfaction in our specialized family home and office mover services, relocations, disposals, removals, packing, transport and extra storage services.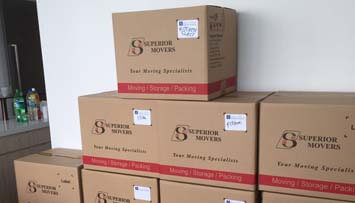 With a strong team of professional moving specialists, Superior Movers take pride in delivering high quality services that are tailored to the needs of our clients at competitive rate. We treat every client's goods as our own and take great care to ensure your property is being adequately protected and secured during the move. Our extensive knowledge of the moving industry and good track record will give you peace of mind that your property is safe and in good hands.
Superior Movers strives to suit every budget. Contact our friendly moving consultants today for free quotations with no obligations!